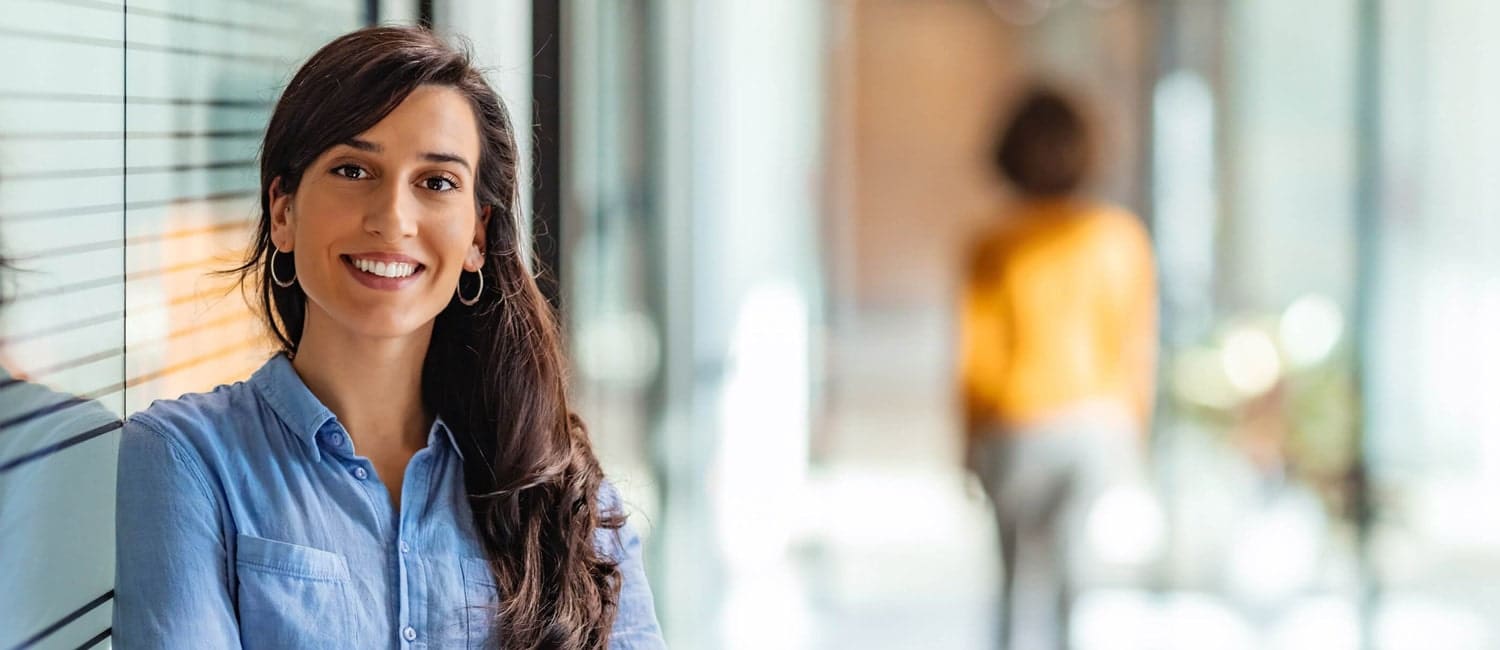 Applications Now Open for Fall 2023
For Fall 2023, completed applications must be submitted by May 1 to be eligible for the $10K merit scholarship offer or July 1 for the standard Fall 2023 deadline. To learn more about applying to our online Master of Data Science program or see future intake dates, please visit our Admissions page.
Body
A HIGH-DEMAND OCCUPATION
Enter a High-Paying Market That's Growing Fast
Data scientists are not just statisticians, computer scientists or mathematicians, but highly sought-after individuals with expertise in all of these areas, as well as the ability to answer complex, strategic business questions using big data. With an online data science master's, you can break into one of the world's fastest growing fields. As the demand for data scientists increases, an advanced master's degree opens doors to every sector undergoing digital transformation, including tech, energy, healthcare, professional services and more.
NOW
According to the U.S. Bureau of Labor Statistics, data scientists and data analysts earn on average
$108.6K per year
FUTURE
The projected growth in Data Science employment for 2021-2031 is
+36%
compared to just 8% expected growth for all occupations.
"In the Rice Online MDS program, you will learn what it means to be a Data Scientist—and you will gain valuable data skills that will serve you well, no matter what your future career holds."
- DR. SCOTT RIXNER, FACULTY DIRECTOR OF MDS@RICE
BROADEN FOUNDATIONS
An Interdisciplinary Curriculum Designed to Solve Business Problems
Rice's online Master of Data Science program is designed to support the needs of working professionals who want to apply data science and data analytics knowledge, theory and techniques to solve difficult, real-world problems, beginning with raw, unstructured data and ending with actionable insights. Discover the difference between Rice University's data science online master's degree and other comparable programs.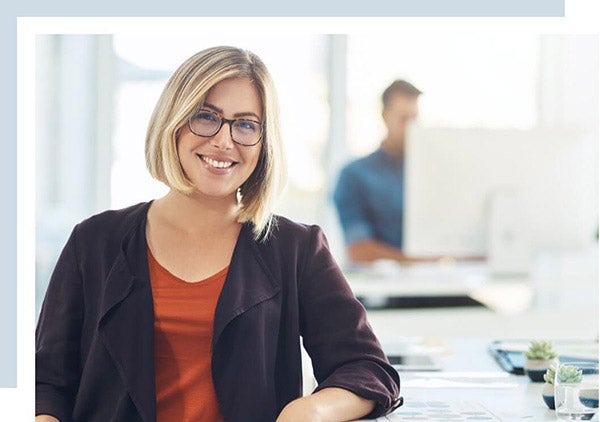 An Immersive Data Science Education
Program participants will develop a graduate-level understanding of the computational and statistical foundations of data science, including the use of data analytics to extract big data insights. Through in-depth study, online Master of Data Science students obtain mastery of either one of the core methods of data science or one application area of data science. As a leading research institution, students pursuing the online Master of Data Science program at Rice will gain immersive, experiential learning through the Capstone Project.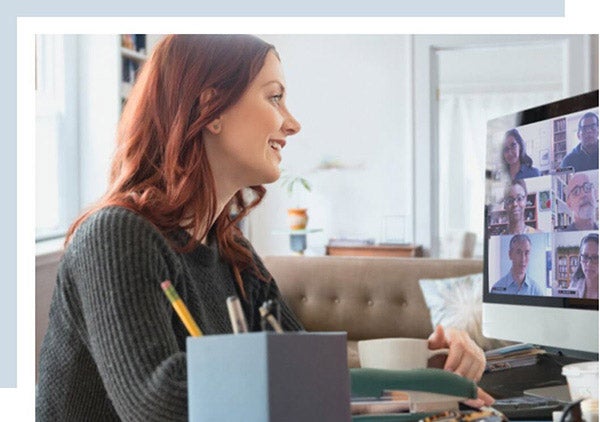 Business Analytics and Machine Learning Specializations
Online Master of Data Science students can choose between relevant specializations in either machine learning or business analytics. Within these concentrations, you will develop the necessary technical skills needed to improve machine learning and AI or help executives make data-driven decisions using big data, data analytics, and data visualization.
VIEW BUSINESS ANALYTICS SPECIALIZATION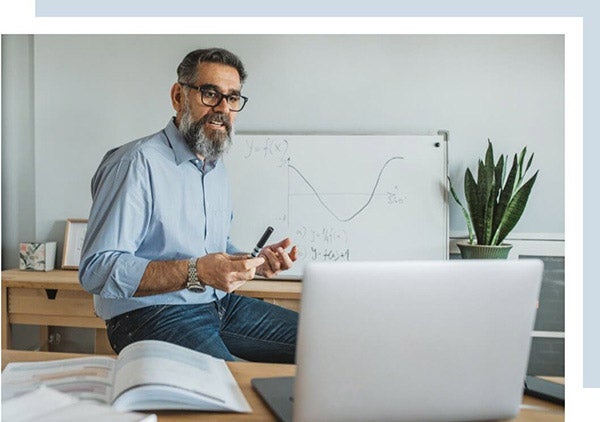 Flexible & Convenient Pacing, Customizable Education Paths
The online Master of Data Science program is designed for non-traditional graduate students who need to balance their educational goals while working and/or raising families. You'll be able to maintain your work-life schedule while earning your degree part-time in our best-in-class flexible and engaging learning format. Part-time students can expect to complete the flexible online Master of Data Science program within 2 - 3.5 years or full-time students may complete the program in 18-24 months with strong prerequisites.
LEARN HOW RICE SUPPORTS NON-TRADITIONAL STUDENTS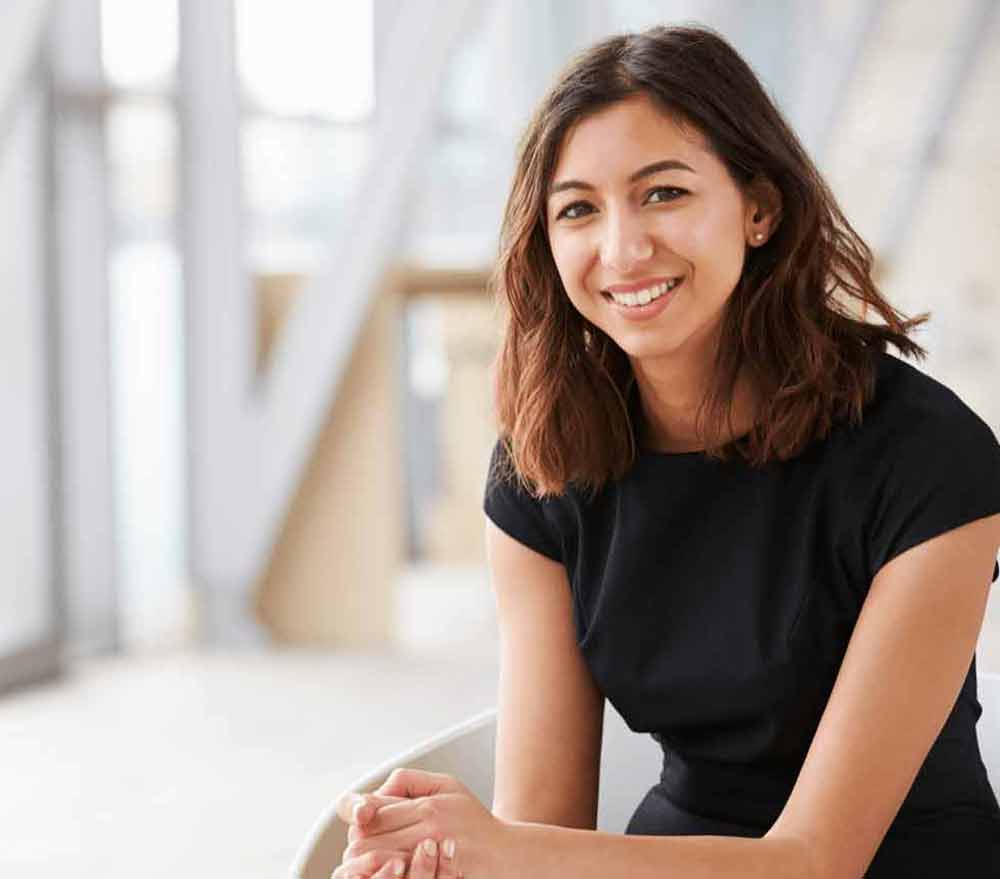 Get Access to our World-Class Career Resources to Accelerate Your Career
As an online student, you'll be able to connect directly with your Master of Data Science Online faculty for support and guidance. You will also receive relevant job postings via email and get access to Rice University's Center for Career Development (CCD).
Resources available to you include:
Real-world experiences and networking via Hackathons, Datathons and competitions like the National Cyber League.
1:1 phone, Skype, or in-person meetings with Career Advisors.
On-campus and virtual career fairs.
Handshake Career Management Platform.
Weekly newsletters with featured jobs and upcoming career events.
HOUSTON, TEXAS
An Epicenter of Innovation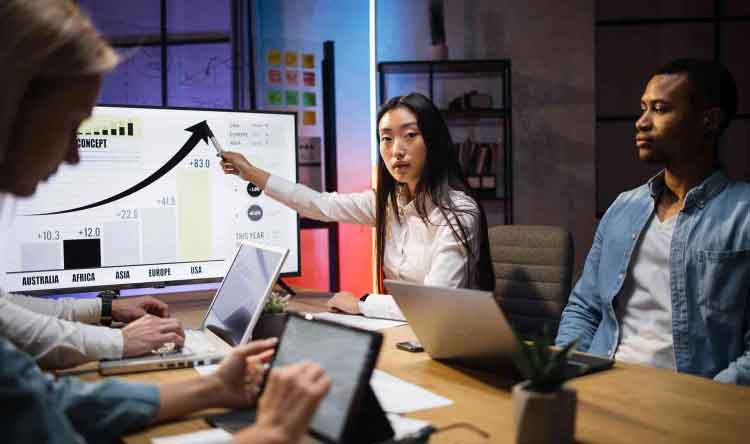 Both online and in-person students will benefit from Rice University's stature within Houston, Texas, one of the nation's most diverse and largest cities. Leveraging private and public sector relationships within the energy industry, aerospace industry and Texas Medical Center in Houston, online students will apply their knowledge to real-world applications like the renewable energy transition and sustainability, industrial robotics, and breakthrough biomedical and healthcare innovations.
Body
Online Master of Data Science Information Sessions
Hear directly from MDS@Rice faculty and students! Learn what career-advancing knowledge and skills you can expect to build within the MDS@RICE online program and what specialized tracks are available.

Learn what career-advancing knowledge and skills you can expect to build within the MDS@RICE online program and what specialized tracks are available.
Important Dates
We offer three intakes per year, so you can choose the best time to start for you. For more information on program prerequisites, view Admission requirements.
| SESSION | EARLY APPLICATION DUE | APPLICATION DUE | CLASSES START |
| --- | --- | --- | --- |
| FALL 2023 | May 1, 2023 | July 1, 2023 | August 21, 2023 |
| SPRING 2024 | October 1, 2023 | November 1, 2023 | January 8, 2024 |
| SUMMER 2024 | | March 1, 2024 | April 29, 2024 |
Body
RICE DATA SCIENCE ONLINE MASTER'S
World-Class Faculty Dedicated to Your Success
Rice's multidisciplinary data science faculty are experts in a variety of areas, including computer science, statistics, business analytics, quant finance, quant operations, and data-driven marketing. Rice faculty are dedicated to your success, engaging with you in small class groups, live sessions, office hours and even community events outside the classroom.
Body
STUDENT SUCCESSES AND FACULTY RECOGNITION
MDS Community Spotlight
MDS@RICE FAQs
What does the online Master of Data Science program cost?

Students in the Online Master of Data Science program will pay the standard Rice University part-time rate of $1,666.70 per credit hour. The program requires a minimum of 31 credit hours to satisfy degree requirements.

For the Fall 2023 intake, early applicants by May 1st will be considered for a $10K merit-based scholarship.

Start your application to join our Fall 2023 intake today!

Are scholarships, discounts or financial aid available?

Yes, applicants who submit their full applications by the May 1st early deadline for the Fall 2023 intake will be considered for a $10K merit-based scholarship. Start your application today.

Also, Rice Alumni admitted to the program will receive 10% off the cost of tuition for the Online Master of Data Science. Visit the Rice Alumni financial offers page for further details, or start your application now.

Rice Engineering is also proud to provide financial aid and support to veterans and active military members. Learn more below.

Because the Master of Data Science (MDS) is a non-thesis (non-research) degree, Rice University does not offer tuition waivers, stipends, fellowships, or assistantships for this program. Students are also encouraged to visit the Rice Office of Student Financial Services for more information about loans and outside sources of aid.

How does Rice MDS support veterans and active military members?

Rice Engineering is proud to participate in the Yellow Ribbon program at the highest possible level: once your Chapter 33 annual cap has been exhausted, Rice Engineering will cover half of the remaining cost with a Yellow Ribbon Scholarship, which will be matched dollar-for-dollar by the VA.

Is Rice University's Online Master of Data Science an accredited program?

Yes, Rice University's Online Master of Data Science degree program is accredited by the Southern Association of Colleges and Schools Commission on Colleges (SACSCOC).

How do I decide between Rice's Master of Data Science and the Master of Computer Science?

Data scientists are part statisticians, part mathematicians, and part computer scientists, but above all, they love the idea of leveraging data to form hypotheses and uncover answers, solve big problems, and make strategic recommendations to improve their organizations and society.

If, however, you prefer the prospect of engineering and building technologies like machine learning to create advanced software systems and digital innovations (for example, machine learning algorithms, autonomous vehicles), the Master of Computer Science may be right for you. Prospective students for the MCS program should have programming experience, although a CS background is not required with sufficient prerequisites.

What is the difference between data science and data analytics?

While the terms are often used interchangeably, there are important differences between data science and data analytics. Data analysts focus on analyzing vast amounts of data to discern patterns that can be used in effective business decision-making. Data scientists know how to develop and apply analytical tools and build automation systems and frameworks to structure data, mine it, explain it and offer insight into how the data informs business decisions.

Should I apply if I don't have a STEM undergrad/graduate background?

Master of Data Science applicants do not have to have a computational background as the goal of the degree is to quickly cover foundational topics in computation, mathematics, and statistics. The program is interdisciplinary by design so that it has direct application for students across industries.

How long does it take to complete the online Master of Data Science program?

Since Rice's Master of Data Science (Online) program is designed as a part-time program for working professionals, most students take 1 or 2 courses per term. At this pace, students can expect to finish in approximately 2 - 3.5 years.

Students who are not working will be welcome to attend the program full-time, which would allow them to complete the program in 18-24 months (pending strength of prerequisites upon admission).
Body
Request Information
Send us your information and a Rice Enrollment Coach will follow up with you.
Loading...