"Working with Texas A&M University and Prairie View A&M University, Rice University provided 10-week paid internships for 24 research assistants this summer," said Risa Myers, Rice's director of the computer and data science (CDS) research experience for undergraduates (REU) program. Funding from Google, the NSF, and the Rice Department of Computer Science covered the costs of student stipends, transportation, and workshops. In addition, each undergraduate was matched with a faculty member and a graduate student who mentored their summer research.
"Many of our participants did not even know they could knock on research doors that the CDS REU program has opened for them," said Myers. "Some of our REU students may still pursue industry careers, but others are now thinking seriously about futures that involve graduate school and additional research. That is the goal of the REU, to show new opportunities to undergraduates who haven't previously envisioned themselves as researchers."
Program kickoff launches collaboration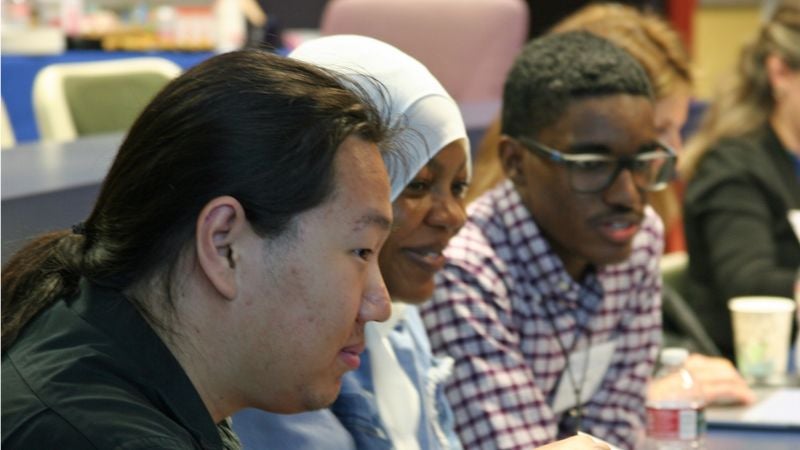 Because the program is designed for students with no formal research training, the kickoff events included an introduction to working in a research group by Elizabeth Eich, Rice's director of undergraduate research and inquiry. The interns were taught how to read and summarize research papers by Jacob Herrmann, the assistant director of Rice's Center for Academic and Professional Communication. The on-campus kickoff activities also included assignments to be completed by teams composed of students from each of the three host universities, fostering a sense of community as well as launching new collaborations and friendships.
"Then each university's cohort headed home to begin their individual research projects with their faculty advisors. We met weekly in Zoom for project updates or to hear guest speakers sharing career advice or giving a research talk. At the end of the 10-week program, we reconvened at Rice for poster presentations and our final guest speakers," said Myers.
Poster presentations summarize research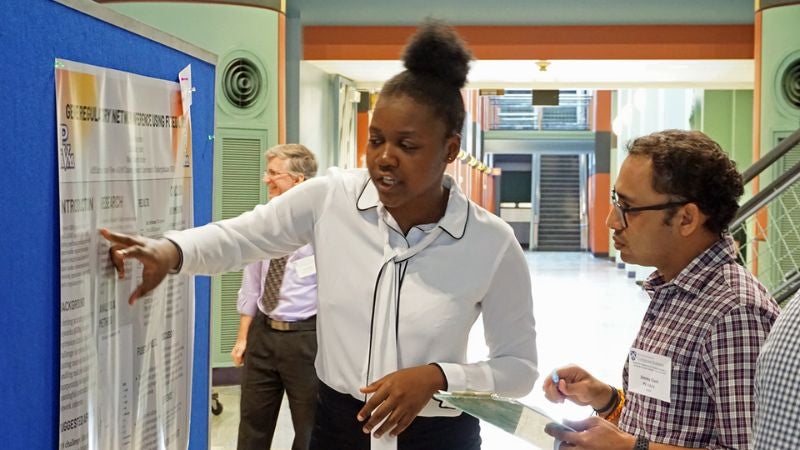 On July 26, 2023 in Rice University's Duncan Hall, each REU intern presented a short pitch about their research. Using a poster as their visual aid, the interns gave their pitch many times to judges, interested faculty members, and REU colleagues. The judges' scoring rubric included significance and impact (15%), innovation and creativity (15%), communication (30%), and technical approach (40%). At the awards reception that evening, 10 winners were announced.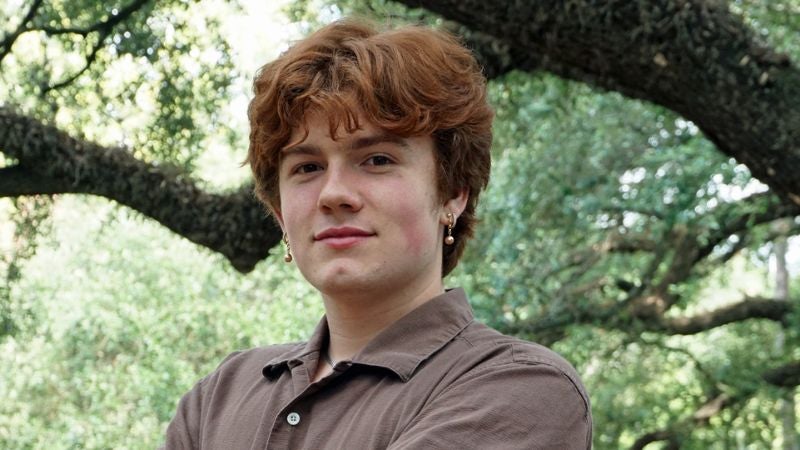 Rice junior Alex Zalles was recognized for giving the best overall presentation. Zalles said, "I learned failure is inevitable, if unexpected. It gives you a chance to look back and see there was another way to do this. But I also learned to take a deep breath and step away. Until I met the other students 'doing what we do' and having fun with it, I didn't realize the impact of a first research experience. That awakening was my real prize, not winning a poster competition."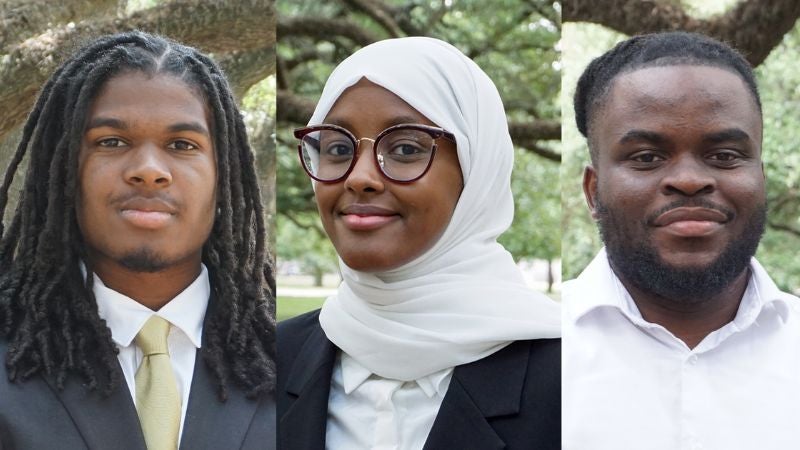 The three PVAMU students receiving the highest poster presentation scores in their cohort were (pictured left to right) Tafari Dudley, Huda Jaffara, and Jose Angel Nguema Mangue.
Dudley, a sophomore physics major and CS minor, said, "My biggest takeaway is that anything can be learned. Sometimes even if you don't feel like you have all the background knowledge required to understand a particular topic, still try to delve into it; you may find out you understand more than you thought."
Sophomore CS major Jaffara said, "My opinion on research has shifted significantly as I learned about its process, challenges, and rewards. The collaborative and iterative nature of research has been eye-opening. It ignited my interest in pursuing more research opportunities and fueled my passion for contributing to the knowledge in my field."
Mangue's opinion about research also shifted over the summer. "Immediate answers are not quarantined in the playful pursuit of scholarly wonders; rather, we often find the wisdom to reframe our questions, leading us to greater understanding," said the senior computer engineering and physics minor.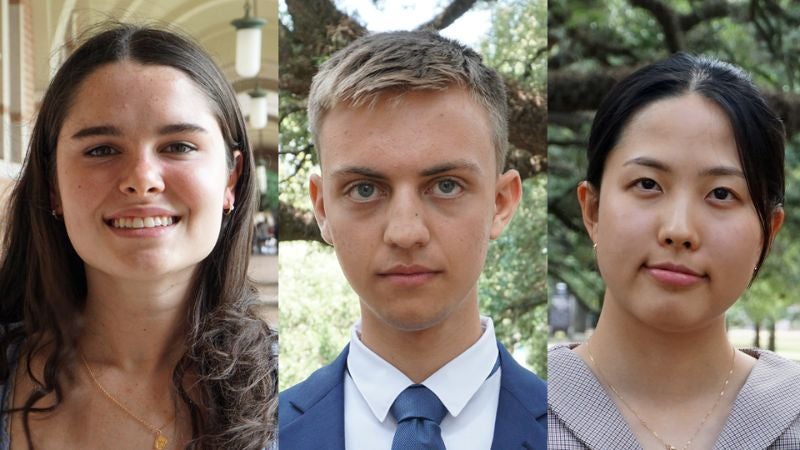 Of the TAMU cohort, the three top poster scores went to Anna Hartman, Roman Parker, and Sua Bae (shown left to right in the photo).
"One of the most important things I've learned was that developing my 'soft skills' is just as important as technical expertise. Knowing how to reach out to your mentor when you need help, how to track down the resources you need, and how to explain complex concepts at a high level are essential skills I've developed in the REU and I expect will serve me well in the future," said Parker, a sophomore Engineering major.
Sophomore CS major Bae said, "The biggest lesson I learned from the research was 'don't give up.' Research is not like a math problem with only one answer key. Because there is no single answer, you don't really know if you are going in the right direction. I made a lot of mistakes through the research process; it can be very discouraging when you figure out a mistake after you have already made so much progress in that direction. Now I try to remember that my mistakes better lead me to the correct path."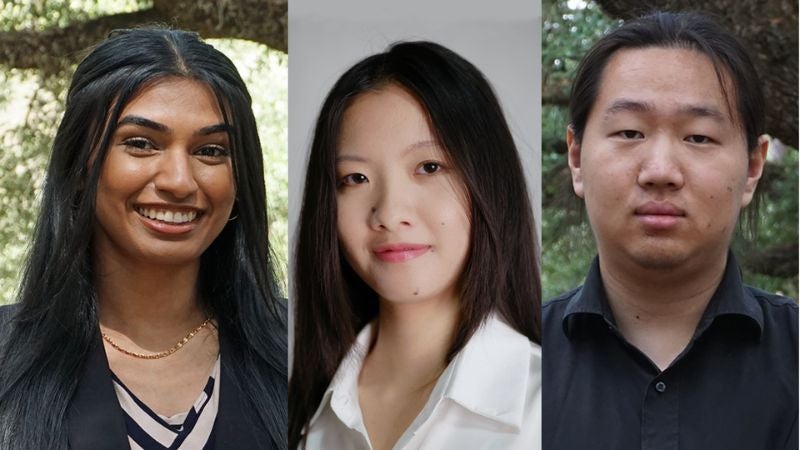 Pranati Mitta, Claire Chou, and Godfrey Yang (pictured left to right) earned the top three scores for the Rice cohort's posters.
Mitta, a Loyola data science junior, said, "I felt hesitant at first about coming to my mentor and advisor with questions that revealed my inexperience, but their openness to helping me learn demonstrated how essential communication is to productivity. Communication also strengthens other types of relationships, including friendship. When I reached out to several CDS REU researchers one night while struggling with a bit of imposter syndrome, they all helped me understand I was not alone."
"This REU experience has deepened my interest in theoretical computer science. In the future, I hope to continue working in the area of optimizing decentralized graph algorithms and exploring their applications in the real world," said Chou, a UIUC junior CS major.
Yang is another participant whose idea of research has shifted. "I thought doing research is about building up solid small successes every day. But failure is a norm in research, and that is why it is more honored in the breach than in the observance," said the CS major with entertainment arts and engineering emphasis at the University of Utah.
Texas cohorts attract national participants
Regardless of which REU cohort the participants joined, they were recruited from universities across the United States. TAMU interns arrived from the University of Michigan and Texas institutions like Lone Star College in northwest Houston and Texas A&M International University in Laredo. Rice interns flew in from the University of Utah, the University of Illinois Urbana-Champaign, Louisiana State University, Howard University in D.C., Loyola University in Chicago, and Pennsylvania's Villanova University and Lycoming College. Like PVAMU, TAMU also hosted several of their own undergraduates.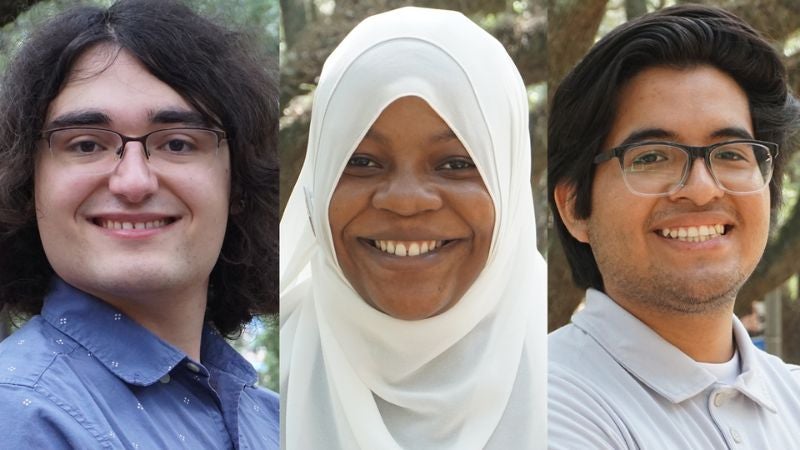 Seniors Steven Seiden, Rahmah Abdulkarim, and Jose Gonzalez (shown left to right in the photo) felt their REU experiences significantly impacted their ideas about research. 
Seiden, a CS with cybersecurity major at LSU, said, "I came into the REU program knowing next to nothing about computer networking. Conducting my research taught me how data flow is managed through congestion control algorithms. Improvements to these algorithms are vital to scaling networks as the demand for big data increases." 
Myers was pleased with the broad representation. She said, "This is our third REU summer and our second time to be funded by Google. We'd love to expand the program further across Texas, including more minority serving institutions and Tier 1 research universities. The partnership across institutions is critical if we are to provide faculty researchers as one-on-one mentors. For example, PVAMU matched all eight of their students with a local faculty member. If we had funding for double that number, we would have needed researchers from other universities to mentor the additional students. The REU can also help grow local research programs if partnerships like these open collaboration channels between faculty members at different universities."