Body
VETERANS & ACTIVE SERVICE MEMBERS WELCOME
Scholarships Available Up To $7/k Year!
We welcome veteran and active service applicants who are considering our Master of Computer Science Online Program. Computer science provides significant opportunities for career growth, and we are committed to providing a supportive environment for qualified applicants to the Program.
Rice values the unique perspectives and skills that veterans possess, and we provide dedicated services to ensure veterans have the opportunity to thrive while furthering their education.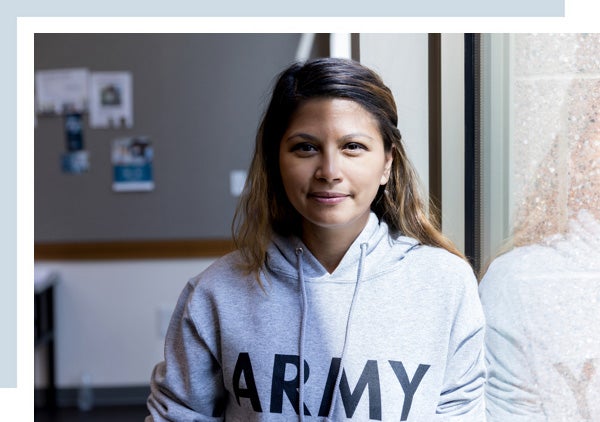 MCS@Rice Tuition and Funding Options
MCS provides a number of resources specifically for veterans and active-duty military to help program participants pay for their education and investment in their future. MCS@Rice accepts the G.I. Bill and the Yellow Ribbon Program, and applicants can also earn merit-based scholarships for veterans and active duty service members.

Veterans can use the G.I. Bill for tuition and fee coverage for up to 36 months which aligns with the MCS@Rice program which can be completed in less than 36 months. If you have additional questions about specific program benefits, Rice has a dedicated team member in the Office of the Registrar for Veterans to help you understand your financial aid options.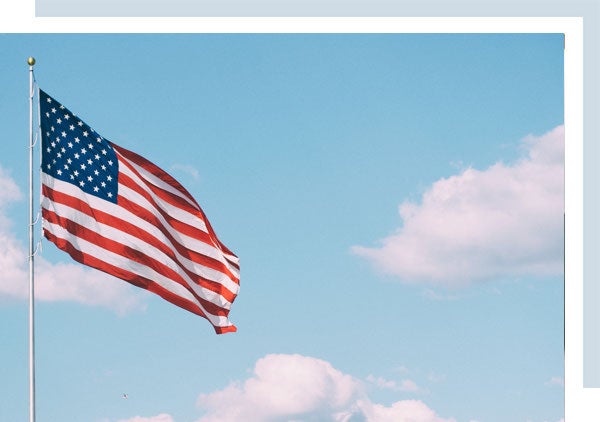 A Flexible Online MCS Program with Best-in-Class Learning Environment
The Online MCS program is ideal for veterans and military professionals. With work, family, and conflicting priorities, students can ensure they will still get an education that can help them break into the computer science industry or advance in their current field.
Flexible self-paced program designed for working professionals
Rice CS is a U.S. News Top 20 Ranked Program that can help veterans advance in a computer science career inside or outside the military
Small class sizes provide optimal learning opportunities and 1:1 engagement with faculty and peers
Dedicated advisor to help students manage workload and coursework
Eligibility Notes & More
Post 9/11 GI Bill Eligibility

You may be eligible for the Post-9/11 GI Bill if the following are true:

You have at least 90 days of aggregate service after September 10, 2001, and are still on active duty;

You are an honorably discharged veteran; or

You were discharged with a service-connected disability after 30 days of active-duty service.

The percentage of eligibility ranges from 40 percent to 100 percent. To determine your percentage of eligibility, visit the U.S. Department of Veterans Affairs website.

Yellow Ribbon Program Eligibility

To be eligible for the Yellow Ribbon Program, you must:

Be 100 percent eligible for the Post 9/11 GI Bill and

Not be on active duty or a spouse of an active-duty member

Additional Considerations

As you research the education benefits that may be available to you, it's important to keep the following in mind:

Funding cannot exceed the total cost of attendance.

To determine your eligibility and get started, visit the U.S. Department of Veterans Affairs website

To apply for benefits, you will need the following documentation: Certificate of (Honorable) Release or Discharge from Active Duty (DD-214), if discharged from active service; Certificate of Eligibility (COE); and your military transcript. To request your COE, you will need to complete the Education Benefits Application

Learn more about your Veteran Education Benefits.
Body
Important Dates
| SESSION | EARLY APPLICATION DUE | APPLICATION DUE | CLASSES START |
| --- | --- | --- | --- |
| SPRING 2023 | October 1, 2022 | November 1, 2022 | January 9, 2023 |
| SUMMER 2023 | | March 1, 2023 | May 1, 2023 |
| FALL 2023 | | July 1, 2023 | August 21, 2023 |
Body
Get More Information
Sign up to receive more information on how the MCS@Rice program can help you broaden your career options. Connect with an Enrollment Coach today.
Loading...